It's no secret that mothers are amazing. They dedicate their whole lives taking care of their family. When you see a mom care for her family, it's like seeing the very definition of unconditional love come to life. However, it's the work that goes on behind the scenes, what we don't see moms do, that makes them so incredible.
More and more moms in countries like Vietnam and the Philippines have become empowered to join the workforce. Some of them are inspired with career growth opportunities, while some recognize the need for paid work so they can provide the best for their family. But while they are starting to pursue careers outside the home, their responsibilities to their family stay the same. No matter how many hours they dedicate to their jobs, and no matter how tired they are, they'll always go home and make time to care for their children.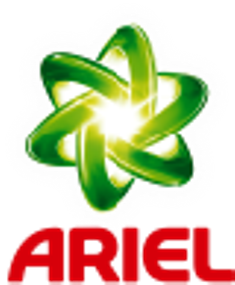 Whether it's waking up early to prepare the breakfast, staying up late to clean the house or taking the time to tuck their little ones in with a good night story, moms always put in that extra effort whether they stay at home or not. They'll do everything it takes to make sure their kids never feel forgotten or neglected. The small things matter as much as the big ones. Even simple gestures like shining your shoes, a simple note on the fridge wishing you luck for the game or washing your favourite clothes can mean a lot more when acted out of a mother's love.
This Mother's Day, Ariel salutes these tireless working moms by celebrating them in a simple film that serves as a touching tribute. Working moms need to know how much we appreciate them for the time and effort they put into caring for their family, while working on their careers at the same time.
In the constant pursuit of empowering women, Ariel wants to tell moms this mother's day that they should never feel guilty for wanting to work. While traditionally, the role of women in society focused on the role of motherhood and being a homemaker, we believe empowered working women can also be great, loving mothers. Just because some mothers work, it does not mean they love their family any less.
In fact, Ariel knows that it's their love for the family that fuels these women to work all day and still have the strength to be a caring mom when they return home at night. It's why they wake up early in the morning to pack a lunch box with your favorite food, and brave the traffic at night so that they can be home in time to give you a good night kiss. It's why they never give up when times get tough. It's this immense love of family that makes every mom so amazing.
Ariel wants to remind these moms that just because they start working, that doesn't mean they stop being a great mom.
Hits: 161