We all deal with various sicknesses in varying levels. Sometimes, it's up to us on how we deal with our own sickness, just like in the case of Gelene Legaspi, a mother and a Stage-3 cancer survivor. She chose to fight in order to live and for her to be able to form her own family. She did not give up and chose to find ways to cope with it.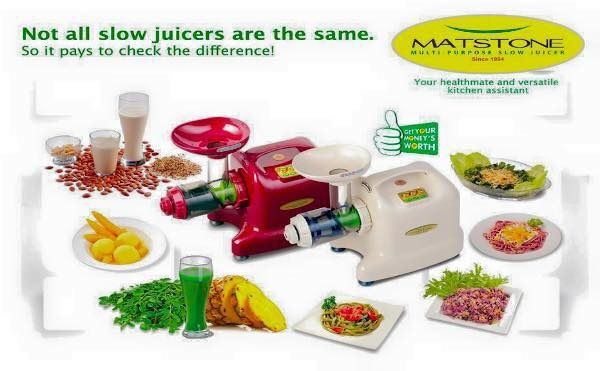 It's a good thing she discovered the healthy wonders of juicing and a wonderful kitchen assistant called Matstone Multipurpose Slow Juicer. Now she is cancer-free and has a healthy family of her own, whose members she also got into juicing. Thanks to Matstone Multipurpose Slow Juicer.
Matstone Horizontal Slow Juicer is distributed in the Philippines by IAJ Wellness Corporation. To know more about Matstone Horizontal Slow Juicer, testimonials, and healthy recipes, visit their website – www.matstone.com.ph and like them on Facebook – www.facebook.com/MatstoneJuicerPhilippines.
Hits: 115