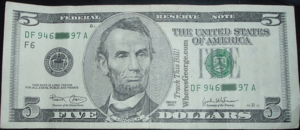 Earn cash when you surf online (Photo credit: Wikipedia)
You may not realize it, but by surfing the web, you can actually earn cash. As a consumer, you have the most important thing companies are looking for — an opinion. One of the easiest ways to earn cash while surfing the Web is to earn rewards. Here are a number of things you can do to earn money simply by surfing the Web.
1. Taking Surveys
Companies value your opinion because it helps them determine which products work and which need improvement. Taking surveys is easy and quick, and a great way to earn cash fast while surfing the Web. You can join a reward site and earn free rewards daily simply by answering a few survey questions about your consumer habits and preferences. Yes, it is that easy.