Bad cholesterol will always be a problem if people will not heed the doctors' advises. There are plenty of things to do to prevent heart disease and if only we are all aware of the repercussions, live a healthy lifestyle, thus less financial difficulties and of course, loss of loved ones. This is where Del Monte Pineapple Juice Heart Smart comes in! Helping lower down cholesterol levels to prevent heart disease and any related illnesses!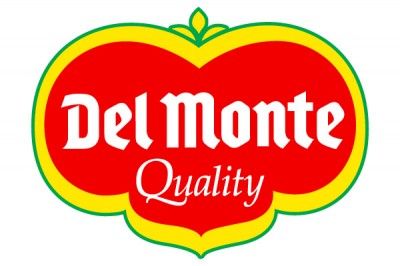 The number of Filipinos with high levels of cholesterol has greatly increased, results from the 8th National Nutrition Survey show. In 2008, 31.3% or 1 in 3 Filipino adults had borderline to high cholesterol. The latest survey in 2013 by the Department of Science and Technology's Food and Nutrition Research Institute (DOST-FNRI), however, shows that the prevalence has alarmingly spiked to 1 in 2 Filipino adults. The FNRI's latest data reveals that 46.9% of Filipinos aged 20 and up today have borderline to high cholesterol.
"The rising prevalence of high total cholesterol today is alarming. We need to make people more aware of the situation and do something about it" said Dr. Imelda Angeles-Agdeppa, Assistant Scientist from the FNRI. "Having high cholesterol levels means being subject to greater risk of heart disease and other illnesses. A switch to a healthier lifestyle is a major step in keeping these diseases at bay."
Some top factors likely leading to the increase in cholesterol levels include poor dietary choices, stress, and physical inactivity. Experts also link high levels of cholesterol to the top non-communicable disease (NCD) killers in the Philippines which include diabetes, chronic respiratory disease and cardiovascular diseases. Cardiovascular diseases alone account for 170,000 deaths in the Philippines each year, making it the leading cause of mortality among Filipinos.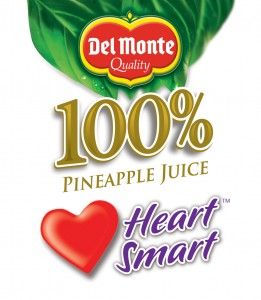 Curbing cholesterol levels
As a response to this major health issue on high cholesterol in the country, Del Monte launched Heart Smart 100% Pineapple Juice and Orange Juice Drink with Reducol, which is an ingredient that is clinically proven to help lower cholesterol. Studies have shown that plant sterols and stanols, the main components of Reducol, significantly lowered bad cholesterol levels among clinical trial participants. The Philippine Association of Thoracic and Cardiovascular Surgeons (PATACSI), the specialty organization of all certified thoracic and cardiovascular surgeons in the Philippines, is partnering and supporting Del Monte in this advocacy to increase awareness and help prevent the continuous rise of cholesterol in the country.
According to Mr. David Peele, President of Avoca Inc. and makers of Reducol, "based on various clinical studies conducted, Reducol has been proven to be safe and effective in lowering cholesterol levels," In the Philippines, Del Monte Heart Smart is the only Reducol-fortified food product or drink, containing 1 g of US-FDA approved Reducol per serving. Based on the results of clinical studies, two servings of Del Monte Heart Smart per day may help reduce cholesterol levels in eight weeks.
Healthy lifestyle still the key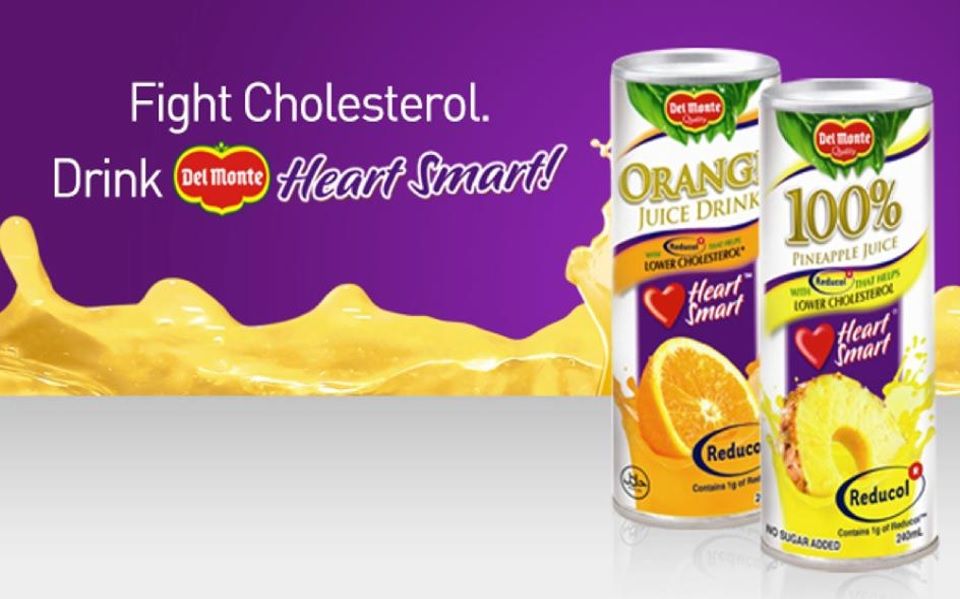 Though Del Monte Heart Smart with Reducol reduces cholesterol levels, a healthy lifestyle remains vital to optimize benefits. "To best manage cholesterol, it is still important to have a healthy regimen which includes a healthy diet and constant exercise" said PATACSI President Dr. Michael Baccay. A diet consisting of fruits and vegetables, whole grain, fat-free and low-fat milk products, fish, legumes (beans), and lean skinless meats can help prevent spikes in cholesterol.
The 56th PATACSI Foundation Day held last July 8, 2016 in Crowne Plaza Galleria serves as the official kick off for the partnership between Del Monte Heart Smart and PATACSI in addressing and creating awareness on cholesterol management in the country.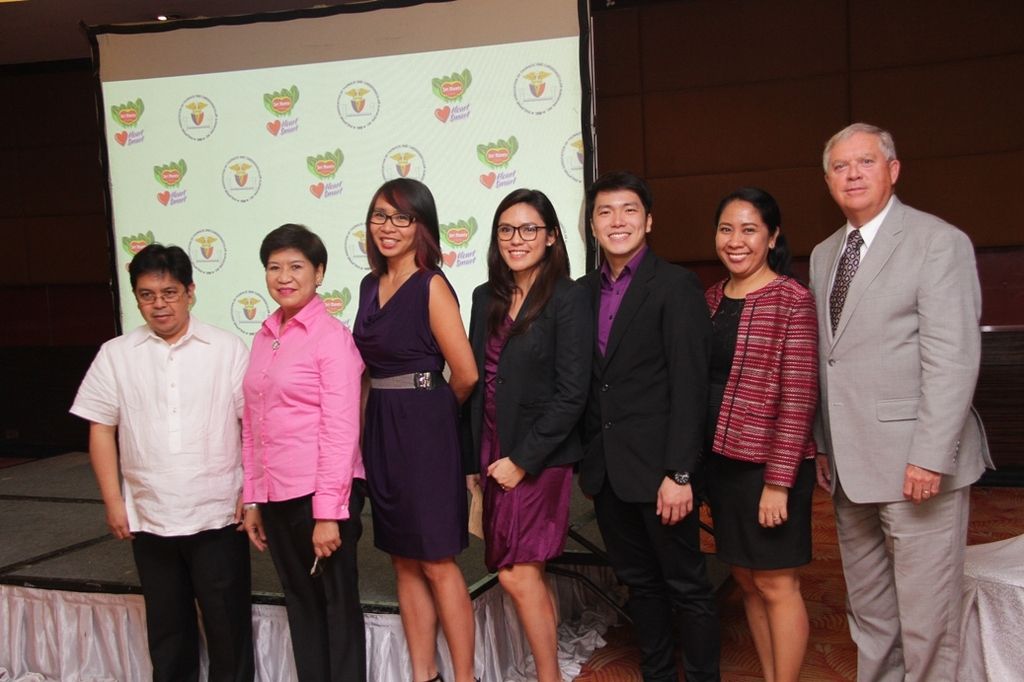 Del Monte Philippines Inc. hosted on July 8 a symposium on the management of rising bad cholesterol levels among Filipinos. The symposium took place during the 56th Foundation Day of its partner, the Philippine Association of Thoracic and Cardiovascular Surgeons' (PATACSI). Among the symposium's speakers and panelists are (from left) Dr. Michael Baccay, PATACSI President; Dr. Imelda Angeles-Agdeppa, Assistant Scientist from the Department of Science and Technology's (DOST) Food and Nutrition Research Institute (FNRI); Clars Guerrero, Marketing Director for Del Monte Beverages and Fruits; Paula Ceña, Product Manager for Del Monte 100% Pineapple Juice; Benedict Ong, Assistant Product Manager for Del Monte 100% Pineapple Juice; Sheryl Sanchez-Mallo, Regulatory Affairs Scientist of Del Monte Research & Development Team; and David Peele, Avoca Inc. President.
Del Monte Heart Smart is available in all leading supermarkets and groceries nationwide at Php 26.00 SRP for 240mL cans and Php 82.00 SRP for Orange 1 Liter Resealable Tetra Pack.
For more information about Del Monte Heart Smart, log on to www.delmonte.ph.
About Del Monte Philippines
Del Monte Philippines, Inc. (DMPI) is a leading producer of pineapple and other food products.
The company markets over 100 processed food and beverage variants, including pineapple solids (slices, tidbits, chunks), tropical mixes, pineapple juice and mixed drinks, tomato-based products (tomato sauce, catsup, spaghetti sauce), condiments, and pasta (spaghetti, macaroni).
Today, Del Monte Philippines operates the largest integrated pineapple operation in the world. The company grows pineapple across 20,000 hectares in Bukidnon and Misamis Oriental. Two distinct pineapple varieties are grown, for processing and for fresh fruit export.