Do you want to be more beautiful? Are you interested in "enhancing" what was given to you naturally? Are Breast Implants Worth Your Time and Money? Well, these are questions needed to be answered by anyone who wishes to have their breasts enhanced or reduced. I, for one, and without shame, would love to have mine done. Why? Don't ask because it's too personal lol.
Breast Augmentation has been done thousands of times already. Nowadays, you can even do it as an outpatient and with minimal scarring. But if you are really interested, you first need to research about the costs, risks, how they go about the procedure and post surgery care.

To help you understand more about Breast Augmentation, here are some facts you need to consider. BUT, this is just one article to read. Best to research some more and to talk directly to your doctor to fully understand before finally deciding on getting one.
This is a surgical procedure that many women consider getting done, so you are not alone. It takes time to come to a decision and you would need tons of courage and support from family and friends. You need both to take on this new chapter of your life.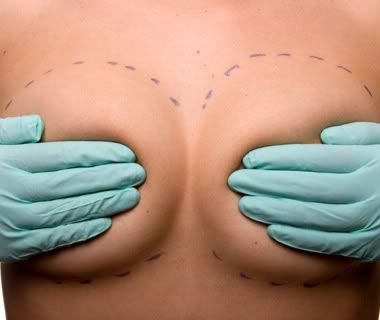 Here are some questions that are usually asked by women regarding this procedure:
How much does it cost? Or What is the price of breast implants?
The price of this procedure varies greatly and depends on your doctor. Be ready, the price of breast implants an be between $8,500 – $15,000 or higher. It is a must to inquire first and see if this will fit your budget. Ask why it's that expensive though these days, this procedure's cost has gone down from even a higher price before.
Ask yourself if this is something worth the price and what it can do to you after surgery. You need to check yourself if this is something you really want and not just to give in to a friend's coaching.
Can this procedure altogether alter my physique?
Of course! But on how much alteration depends on factors like your body size and the implant size. Your doctor should be able to tell you what you can expect during initial consultations. You need to say the extent of changes you want to happen so that your doctor can discuss it with you further.
Don't forget to ask about the risks and the advantages before plunging to surgery. Your doctor must not forget to mention this, otherwise, get another one. All must be explained realistically to help guide you in your decision making.
Since we've already mentioned about the risks, we better tackle it here so as to give you some tips on what to ask your doctor.You are fully aware that this is a surgical procedure, right? Therefore, ask what are the complications or if there are chances to have one. These complications would be severe bleeding during operation or post surgery infections. You'd better research first so you can ask your doctor the proper questions about the risks.
Do I need to be in the hospital for the procedure?
Well, as mentioned above, some are having it done as outpatients, so you need not be admitted in the hospital. Most skilled surgeons have their own surgical centers where they do most of the procedures. This also means that you can go back home right after the surgery. As long as there are no complications, you won't need to be admitted.
Can I Sleep During Surgery?
Sure. Though the anesthesia to be used will be on the surgeon's and anesthesiologist's decision. Some use general and some combines twilight sedation and local anesthesia. Pain can be managed thru the latter and lessens the side effect risks too.
Will it be so painful after surgery?
Swelling and some discomfort is all but natural after surgery. Some pain may be felt but it depends on the person's tolerance to pain. Though extreme ones suggest a different source and not from the procedure itself. If this happens, you need to call your doctor.
Pain killers will be prescribed for pain but if you can tolerate it, also tell that to your doctor.
Do I need Post-Surgical Care?
Of course, yes. You cannot move properly and it is advised not to stress your body thus a caregiver is needed to assist you for a day or two after surgery. You need someone to check on post-surgical complications like bleeding or an infection.
These questions are just guidelines before deciding on the surgery. It is a must to do more research and ask your doctor anything and everything you want to know. Check yourself and your finances and don't forget to ask support from your loved ones.
Having a breast enhancement, a lift or reduction needs preparation – financially, mentally, physically and psychologically. If you really wanna do this, be prepared in all aspects.
For Questions, Review Opportunities or to be Featured on this blog, please Contact us at giveaways@eihdragatchalian.com or you may use our form here.

Hits: 252