Where there's a need, there sure is a business that strives to fulfill that need. Given the sheer number of businesses aspiring to capture the lion's share of their niche markets, differentiation is key to success. And if it's differentiation you're looking for, here are three sites to check out:
1. Bitrix24.com
Cost-savings and efficiency are two important elements businesses take into consideration. Hence, the proliferation of intranets and transaction monitoring systems is no surprise. But the cost of implementing these tools can be quite steep that the small business owner is usually left behind. So much for differentiation, eh?
Bitrix24.com is a corporate collaboration and communications solutions platform that's free for small businesses with a total of 12 employees or less. It comes as an all-in-one bundle that includes a free intranet, free and fully functional CRM, free calendar and activity planner, free real-time viewing, free workforce monitoring, free file sharing, among others. Cloud-based, Bitrix24 requires no installation and can be accessed anywhere via a smartphone or a web-based browser. For an upgrade of $99 per month, number of users can already be unlimited.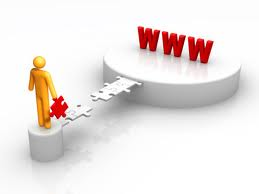 2.
PickyDomains.com
One of the most important considerations when setting up a business is the name the owner assigns to his company, product or service. Any name won't do because the name you choose to use entails a lot of branding and marketing implications. The best and most effective business name is the name that is relevant, catchy, easily remembered and unique. This differentiates your brand in an already saturated marketplace. If you're having trouble coming up with that name, branding agencies can help you out. But they sure can't help with cost because they charge up to thousands of dollars for their service.
PickyDomains.com is a naming service capitalizing on crowdsourcing and has been in business since 2007. The first of its kind, PickyDomains has a steady base of more than 50,000 registered contributors from different regions of the world. To receive suggestions from this team of creatives, simply register as a client, pay $50 if it's a name or domain you need, or $75 if you're looking for a slogan, and map out your naming requirements. If none of the suggestions catches your attention, you get a refund, which makes the service totally risk-free.
3. JetRadar.com
With the advent of low-cost carriers and online ticketing agencies comes the very stiff competition in the airline industry. A good number of airlines have already closed up shop, and those that are struggling to stay in business are now confining their best deals into their own sites and/or partner sites instead of sharing them with price-comparison websites where their peers can snatch their potential sales away. As a result, the customer would have to technically "travel" his way through numerous flight sites to find that one deal that he would be most happy with.
JetRadar.com is an airfare meta search engine that sifts through more than 700 airline sites and hundreds of flight and ticket brokering sites for the cheapest airfare deals available, and makes the data easily accessible for public use in one portal. These deals are usually only offered provided they are purchased directly from an airline's corporate site. This also radically saves up on time and energy a deal hunter usually expends to find the most suitable airfare promo for his travel and budgetary needs.