We always hear our elders say that the next generation is the future of our country. I agree, that's why my husband and I are doing everything we can to plan and save for our children's education and future. Kudos to companies and organizations too, such as Philam Life and World Vision for helping indigent families to have bright future ahead.
International humanitarian organization, World Vision, has been making a profound impact on the lives of children in need. Through the help of sponsors and donors, the organization continues to improve the lives of impoverished children and their communities by giving them access to opportunities for a full and better life.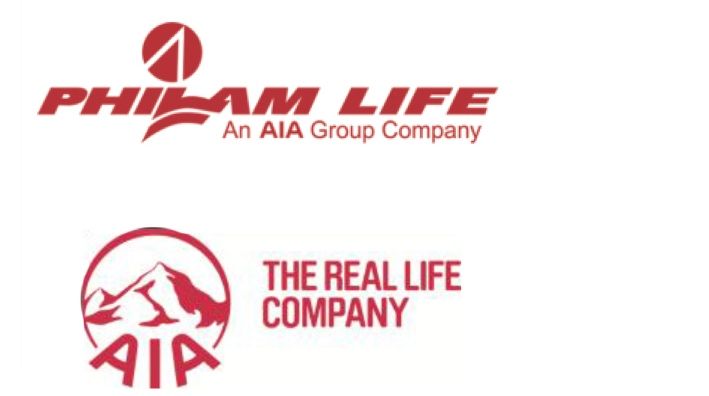 Philam Life, one of the country's leading life insurance companies, shares the same sentiment and have since partnered with World Vision to provide sponsors the gift of leaving a legacy by allowing them to help their sponsored child even after the sponsor's lifetime.
"Here at Philam Life, we're not just selling insurance, we're fulfilling our mission of bringing a Philam Life policy to every Filipino family. We are actively taking steps to enrich their lives and secure their future," explained Philam Life's director of agencies for Corporate Solutions Cary Casipit.
He added, "I was actually excited when I first heard of this partnership. I, myself, am a child sponsor of four kids in World Vision. Now I am assured that my sponsorship for them will continue even after my lifetime."
With World Vision as the beneficiary of this program, sponsor parents are guaranteed that the children they sponsor will be taken cared of and have access to food, shelter, healthcare, education, and safety.
"For almost 60 years, World Vision has been engaging sponsors who pay it forward by sharing their blessings to the country's most vulnerable children. This endeavor will help transform the lives of children for generations to come," said World Vision Executive Director Josaias dela Cruz.
Sponsors can subscribe to the life insurance plan through a minimal annual feel. The coverage amount ranges from P50,000 to P500,000, and funds will be used for World Vision's programs for children and their families.
"This is just the start of a beautiful partnership. We are happy to work with World Vision in investing in the future of our children, and staying true to a commitment to fight poverty through sustainable development," said Philam Life agency manager Nelia Laudico.
About Philam Life
The Philippine American Life and General Insurance Company (Philam Life) is the country's premier life insurance company. Established on 21 June 1947, Philam Life has earned the trust of customers for its financial strength, strong brand name, and ability to deliver on its promises.
Philam Life has PHP236.4 billion in total assets as of 31 December 2015 and has delivered timely payouts of over PHP10 billion in education benefits (2004-2015) and over PHP131 billion in insurance benefits (1950-2015), while serving close to 600,000 individual policyholders and over 2 million insured group members.
Philam Life understands the real life needs of its customers and provides the right plans and the right solutions including life protection, health insurance, savings, education, retirement, investment, group and credit life insurance. It also offers bancassurance and fund management products and services through its subsidiaries – BPI Philam Life Assurance Company (BPI-Philam) and Philam Asset Management Inc. (PAMI).
Philam Life is a member of AIA Group Limited, the largest independent publicly listed pan-Asian life insurance group.
About AIA
AIA Group Limited and its subsidiaries (collectively "AIA" or the "Group") comprise the largest independent publicly listed pan-Asian life insurance group. It has a presence in 18 markets in Asia-Pacific – wholly-owned branches and subsidiaries in Hong Kong, Thailand, Singapore, Malaysia, China, Korea, the Philippines, Australia, Indonesia, Taiwan, Vietnam, New Zealand, Macau, Brunei, a 97 per cent subsidiary in Sri Lanka, a 49 per cent joint venture in India and a representative office in Myanmar and Cambodia.
The business that is now AIA was first established in Shanghai almost a century ago. It is a market leader in the Asia-Pacific region (ex-Japan) based on life insurance premiums and holds leading positions across the majority of its markets. It had total assets of US$168 billion as of 30 November 2015.
AIA meets the long-term savings and protection needs of individuals by offering a range of products and services including life insurance, accident and health insurance and savings plans. The Group also provides employee benefits, credit life and pension services to corporate clients. Through an extensive network of agents, partners and employees across Asia-Pacific, AIA serves the holders of more than 29 million individual policies and over 16 million participating members of group insurance schemes.
AIA Group Limited is listed on the Main Board of The Stock Exchange of Hong Kong Limited under the stock code "1299" with American Depositary Receipts (Level 1) traded on the over-the-counter market (ticker symbol: "AAGIY").
Hits: 110