For someone like me who works online and earns in US Dollars, the steady rise of USD exchange rate to Philippine Peso is a great news! Whereas in the local market, investors are now looking at US Dollar-denominated investments to help offset local volatility and achieve good returns.
Coinciding with market uncertainty associated with an election year, the Philippine Peso itself has been underperforming since mid-April. At present, the domestic currency is hovering around the P47:USD1 level, making its 1.9 percent depreciation the third – highest in Asia after the Chinese Yuan's 2.3 percent and Malaysian Ringgit's 4 percent.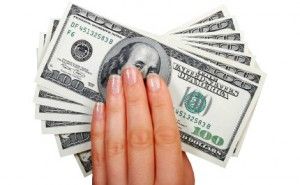 On the other hand, the United States Dollar has been steadily strengthening since 2013. The US Dollar Index, which measures the general value of the US Dollar against major world currencies, is up 19% during this period.
"Many of our investors are now studying how they can benefit from a strong US Dollar," explained Philam Life Head of Fixed Income Securities Vince Daffon. "We've definitely seen an increase in our US Dollar-denominated PAMI Global Bond Fund and our Philam Dollar Bond Fund, for example," he added.
Daffon further noted that high quality US Dollar-denominated sovereign and corporate bonds have performed well and remain attractive investments, due in part to a decline in US government bond yields. "The ten year US Treasury yield began the year at 2.27%, and the 30 year US Treasury yield at 3.02%," he pointed out. "At present, the 10-year and 30-year US Treasury yield are now trading at 1.55% and 2.30%, respectively." Typically, lower US Treasury yields drive up bond prices and fund returns. "The PAMI Global Bond Fund has a minimum initial investment of USD 5,000, while the Philam Dollar Bond Fund has a minimum investment of USD 2,000. For investors looking to diversify their portfolios and take advantage of a strong US Dollar and bond market, I believe that these funds represent a solid value proposition," Daffon concluded.
To learn more about the PAMI Global Bond Fund and the Philam Dollar Bond Fund please visit http://www.philamfunds.com.
About Philam Asset Management (PAMI)
Philam Asset Management, Inc. (PAMI) is an asset management company that administers, distributes and provides investment advisory to nine mutual funds. PAMI is a wholly owned company of Philam Life – the country's premier life insurance company– which is a member company of the AIA Group, the largest pan-Asian life insurance group that has a unique heritage of serving the world's most dynamic region for more than 90 years.
Established in 1992, PAMI is one of the largest asset and wealth managers in the mutual fund industry with more than PhP53 Billion assets under management as of December, 2015. A major contributor to the development of the Philippine mutual fund industry, PAMI is a leader in asset management in the Philippines, managing nine funds from different asset classes for different client risk appetites namely: Philam Managed Income Fund, Philam Bond Fund, PAMI Global Bond Fund, and Philam Dollar Bond Fund, Philam Fund, PAMI Asia Balanced Fund, PAMI Horizon Fund, PAMI Equity Index Fund and Philam Strategic Growth Fund.
Hits: 111