Etiology and Risk Factors
Sun exposure
Severe sunburn at a young age
Features associated with a fair complexion
Number of melanocytic nevi
Presence and number of dysplastic nevi
Positive family history

Diagnosis
Physical examination of the suspicious lump or mole.
Changes in the size, shape, colour, or feel of a mole is often the first warning sign of melanoma
The principle screening characteristics of melanoma are included in the acronym ACBDE.
This helps doctors determine which lesions are suspicious and should be biopsied.
The ABCDE acronym can also be used by individuals when they are checking themselves for suspicious spots.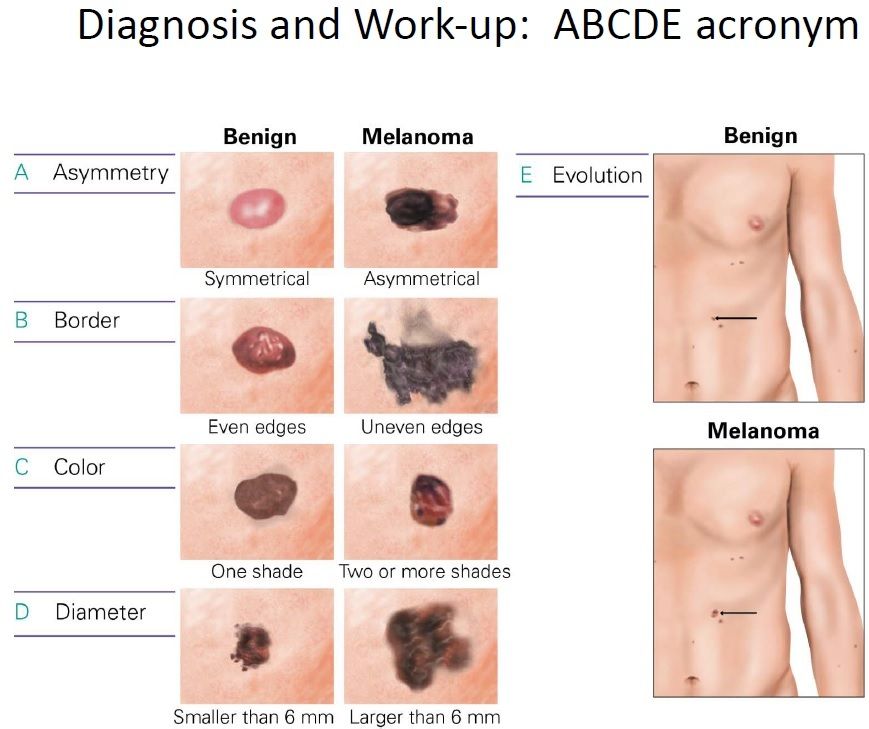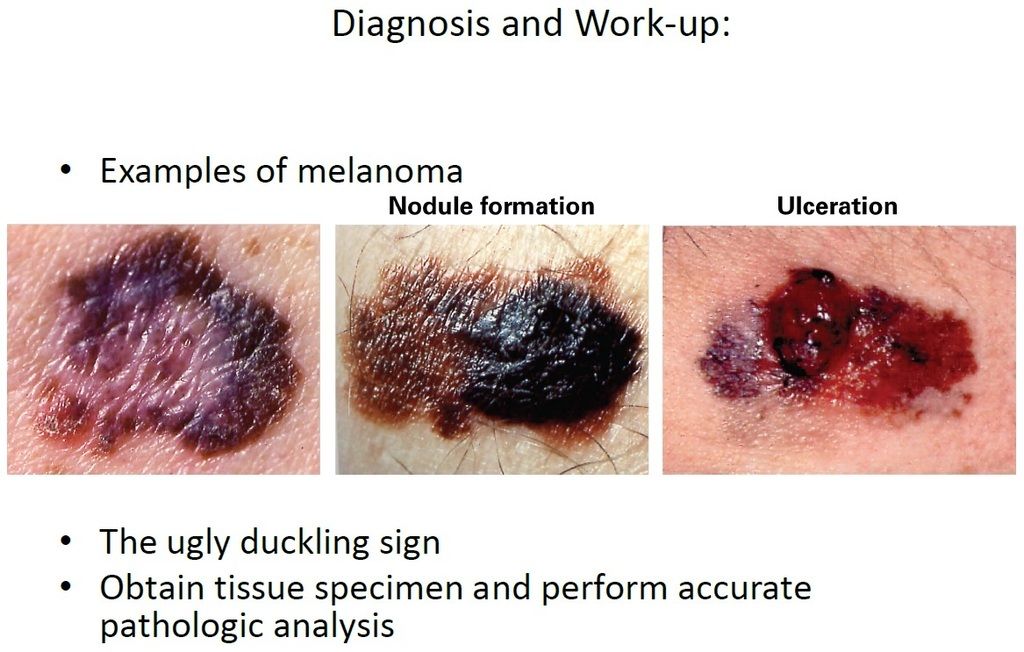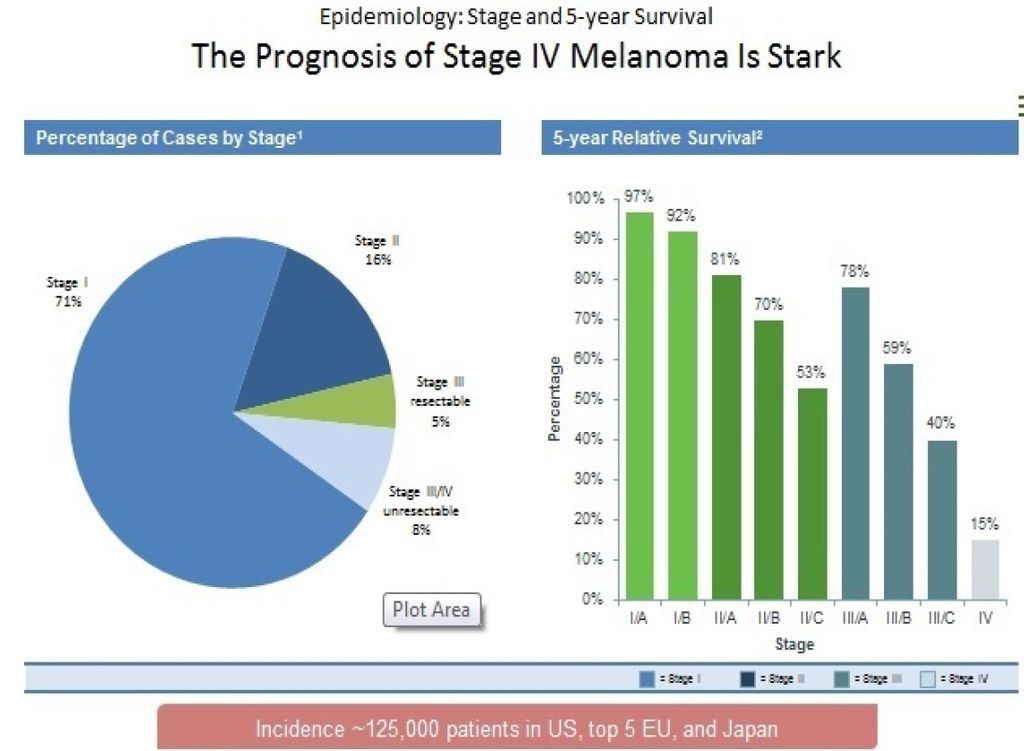 Biomarker
BRAF gene mutation testing has emerged as an important tool for diagnosis and treatment of melanoma
For patients with BRAF mutated tumors, the recommended treatment is a BRAF inhibitor
Treatment
Early Stage (Stage I & II): cured by surgery, no role for systemic therapy
Late Stage: Unresectable or Metastatic disease: Systemic therapy

– Chemotherapy
– Targeted therapy
– Immunotherapy

Hits: 267