Caltex Lubricants found a fantastic way to introduce their new Diesel Engine Oil product family, Delo® Sports with ISOSYN® Technology via the movie X-Men: Apocalypse. The event was held at the SM Mall of Asia Atrium last May 20th.
The venue was transformed into the X-Men School for Gifted Youngsters where mall-goers can enjoy fun, enjoyable and exciting activities, plus a chance to win exclusive X-Men gift bags.
The event also served as the launch pad for Delo® Sportswith ISOSYN® Technology where motorists learned how to protect and maximize the power of their car engines at the Caltex Delo Sports product demo area.
Delo Sports is specifically designed for SUVs and pick-up trucks. Delo Sports provides enhanced engine protection and power even under the most challenging of driving conditions.
With its renowned ISOSYN® technology, the combination of premium base oil and high performance additives that provides superb parts protection, Delo Sports has high oxidation stability, excellent dispersancy and anti-wear characteristics thus extending engine life. It provides excellent deposit control which is a must for turbocharged diesel engines that encounters very high temperatures during on or off-road driving conditions.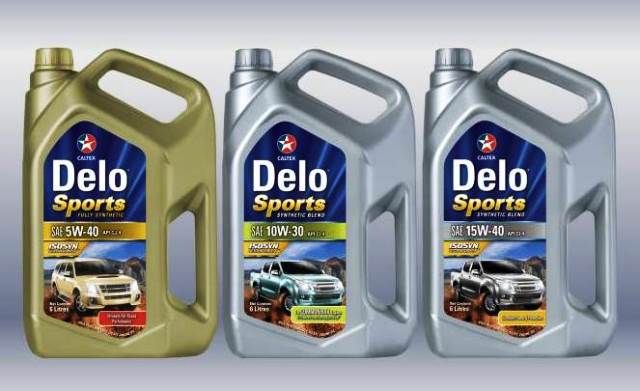 "Caltex Lubricants is very responsive to the market needs and this is why we have released Delo Sports in the country. With Delo Sports, motorists can now experience the full power and performance of their diesel engines in their everyday drive," said Joe Bronfman, Chevron Philippines, Inc. (CPI) Area Business Manager for Lubricants, Philippines, and Vietnam.
Delo Sports Fully Synthetic SAE 5W-40 is designed to provide ultimate protection for diesel-powered sport utility and sport activity recreational vehicles that require heavy-duty type engine oils with the highest performance rating of API CJ-4. Delo Sports Synthetic Blend SAE 10W-30 meanwhile is especially designed for the latest models of sports utility vehicles fitted with common rail fuel injection systems where API CI-4 performance is required.
About Chevron Philippines Inc.
Chevron Philippines Inc. has been operating in the country for more than 90 years. Caltex™, its retail brand, offers high quality products and services. There are close to 700 service stations strategically scattered throughout the Philippine archipelago and employees working in several areas of business such as Marketing, Lubricants and Terminal operations. The Chevron products that are available in the Philippines include Caltex with Techron® fuel and Caltex Diesel with Techron®D, Havoline® available at www.caltex.com/ph.