Christmas is just a few more weeks and I'm sure most of us are excited! But, have you finished decorating your tree and the rest of the house? Or have you started shopping for the gifts you'll put under the tree?
Well, I haven't finished the tree nor the shopping, lol and I know I'm gonna cram up to the last minute! I'm so busy with work and extra curricular activities that I haven't got time for myself anymore 🙁
Anyway, I saw these beautiful Christmas ornaments and I know I can't pass this up without posting it here. I saw them while browsing for yet more ornaments to put on the garlands and the tree, lol.

The Patience Brewster Christmas Ornaments have awesome designs of Nativity animals, the Holy Family, elves, nutcracker and Mrs. Santa. I'm sure after seeing the colourful designs you'll yearn to shop for patience brewster ornaments too hehehehe.
Here's a sample piece: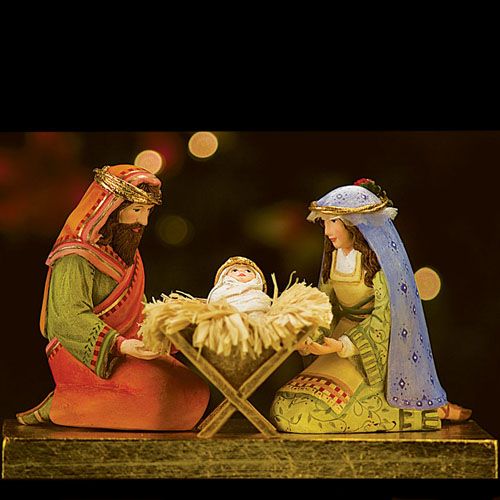 Head on over at christmasplace.com and check out more designs!
Hits: 143