Slated on November 18 to 20, 2016, the Lamudi Housing Fair will be the largest housing event in the country to feature the widest selection of properties and offer exclusive discounts to home buyers and property investors. To be held in Megatrade Hall 3, SM Megamall in Mandaluyong City, the housing fair is expected to attract more than 5,000 attendees.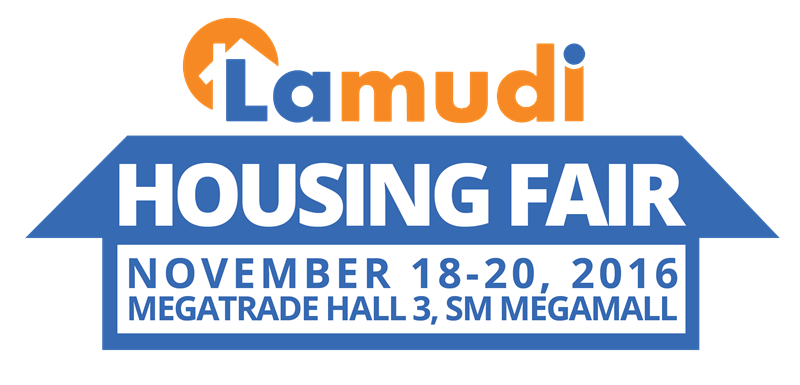 But more than just a show of various real estate projects and a shower of home-buying discounts, the Lamudi Housing Fair is also a venue to learn the latest trends in the industry. The Lamudi group will facilitate investment and home buying seminars, foreclosure property auction with partner banks and brokerages and will showcase the most modern technology application in real estate such as Virtual Reality.
The global property website is staging the event not only to highlight the different projects to choose from all around the country but to be an avenue for the public to know more about the workings of the industry. Both real estate sellers and buyers can take advantage of the offerings in store at the fair.
"The Lamudi Housing Fair will bring together the top players of the real estate landscape in one venue; property buyers can feast their eyes on various realty selections that will suit their budget and preferences best. Top of all, home buyers can finally acquire their dream house in discounted prices that they can only get here," shared Jacqueline van den Ende, Managing Director of Lamudi Philippines and MyProperty.ph, two of the Philippines' largest real estate portals.
Some of the sponsors and exhibitors include, Filinvest, Eton Properties Philippines Inc., Hoppler, Lhoopa, San Jose Builders, Shang Properties, Greenfield Marketers One, Property 101 Inc., Dataland, Sky Residence, Castille, Damosa Land and RCBC Savings Bank.
Fun games and activities will also be available for the whole family and exciting prizes awaits the first 100 attendees to register at the Lamudi Housing Fair Booth.
For more information visit www.lamudi.com.ph/housing_fair/
ABOUT LAMUDI
Lamudi is a leading global property portal focusing exclusively on emerging markets. It offers sellers, buyers, landlords and renters a secure and easy-to-use platform to find or list properties online. Lamudi was established in 2013 in Berlin, Germany and it is currently available in Latin America (Mexico, Colombia and Peru), Asia (Philippines, Bangladesh, Indonesia, Myanmar, Pakistan, Sri Lanka) and Middle East (Jordan, Qatar, Saudi Arabia, United Arab Emirates). Within fewer than three years, Lamudi has established its presence as a key online real estate marketplace in the countries where it is operating. For more information, visit Lamudi Philippines on Facebook, Twitter, Google+, LinkedIn, and Instagram.
ABOUT MYPROPERTY
Established in September 2010, MyProperty.ph is one of the leading Philippine real estate online and print brand that brings property buyers and sellers together. The website's main offerings are listings of pre-selling properties and properties for sale and for rent. Both website and magazine also provide relevant and updated industry news and information for its clients and consumers. And with the release of its mobile version, finding or selling a home is made even easier. For more information, visit MyProperty on Facebook, Twitter, Google+, and Instagram.
Hits: 73