How do you make a TV show go viral?
For talk show host James Corden, what he did was invite famous personalities for a ride, tape sing-a-longs and duets, and share the videos via social media for the world to see. Thus, Carpool Karaoke on The Late Late Show was born.
Carpool Karaoke has featured the likes of Mariah Carey, Lady Gaga, Selena Gomez, One Direction, Adele, and former First Lady Michelle Obama. These and other acts have taken the digital world by storm, turning what started as a TV show segment into a global phenomenon.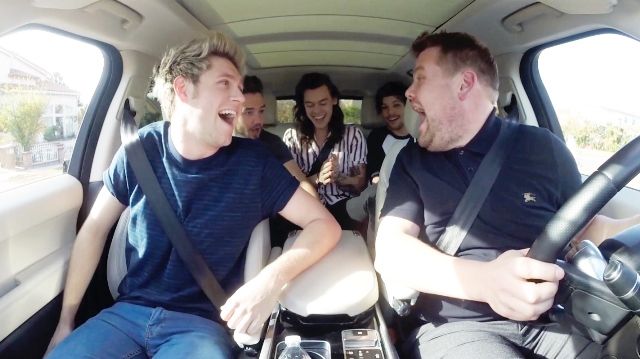 With each guest guaranteed to deliver a hit performance, here's a wish list of celebrities we want to make an appearance on the segment:
Meryl Streep
The three-time Oscar Winner received her 18th Academy Award nomination for Florence Foster Jenkins, a biopic portraying the life of an American soprano who drove audiences wild with her horrible singing. The character required Meryl to do some artful bad singing, but the artist is never behind in pulling off musical acts like her performance in Into the Woods.
Emma Watson
Emma Watson's journey from Harry Potter sweetheart to feminist fighter has endeared her to countless fans the world over. She sparked so much excitement and nostalgia after announcing that she will star in the live-adaptation of Disney's Beauty and the Beast. Now the world is on a countdown to witness her Carpool Karaoke debut.
Former President Barack Obama
The 44th President of the United States has been out of office for less than three months, but a lot of people already miss him for his humor, wit, and charm. Should the dream appearance happen soon, viewers will want the former president to exceed another performance of his that made headlines: dancing to the tune of Eminem's "Lose Yourself" during a backstage moment at the Democratic National Convention last year.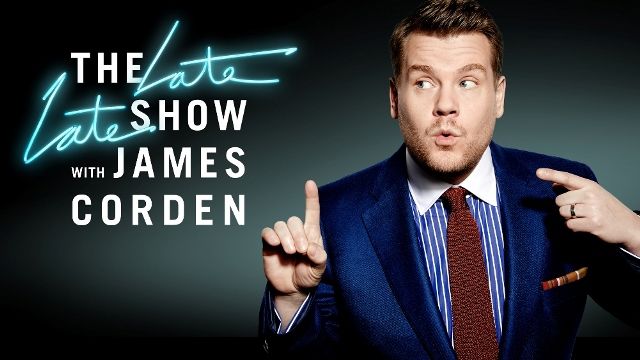 The X Factor UK Judges
What might we expect if topnotch music executives plus a Broadway singer come together in James Corden's car? A powerhouse performance no less! Former Pussycat Dolls lead Nicole Scherzinger, talent manager Louis Walsh, and music manager Sharon Osbourne made their comebacks last year as judges at The X Factor UK, where they are still trying to best co-judge Simon Cowell. Will they be able to outshine him in a Carpool Karaoke ride?
Emma Stone and Ryan Gosling
The La La Land stars put on a brilliant chemistry on-screen that earned them critical acclaim and accolades, including an Academy Award for Emma and a Golden Globe for Ryan. We're not over the duo's performance and we want their magic to sweep us off our feet again.
Beyoncé
Iconic is perhaps an understatement when describing the future mom who already bagged 22 Grammys and 24 MTV Video Music Awards. Beyonce's millions of fans include no less than Michelle Obama who sang and danced to "Single Ladies" in another episode of Carpool Karaoke. We hope Queen B gets to deliver a jaw-dropping duet with James Corden that will surely go viral.
The Late Late Show airs at 11:45PM on weekdays, express from the US, on RTL CBS Entertainment available on SKYcable channels 53 (SD) and 196 (HD), Destiny Cable channel 53, Dream Satellite channel 17, and Cablelink channels 37 (SD) and 313 (HD).
About RTL CBS Asia Entertainment Network
RTL CBS Asia Entertainment Network is a venture of two of the world's largest content producers: RTL Group, a global leader across broadcast, content and digital, and CBS Studios International, the leading supplier of programming to the international market place. The Network has two channels: the general entertainment channel, RTL CBS Entertainment and the male-skewed entertainment channel, RTL CBS Extreme. Both channels are widely distributed in the Asia Pacific and are localized in five languages.

About RTL CBS Entertainment
The destination for the best mix of reality, drama, comedy and daily entertainment. Featuring shows express from the US and UK including top-rated dramas Bull, Scorpion, House of Cards and Elementary; the biggest talent competitions in the world, America's Got Talent, Britain's Got Talent and The X Factor UK; dailies Entertainment Tonight, The Insider, The Late Show with Stephen Colbert and The Late Late Show with James Corden. It is home to some of the biggest award shows in the world aired 'LIVE,' including The Golden Globes, Screen Actors Guild Awards, Critics' Choice Awards, American Music Awards, People's Choice Awards and Billboard Music Awards.
Hits: 130