It was a riot at SM City Manila last November 26th, especially inside the Goldilocks store because people lined up to partake in the National Cake Day. We all love desserts and for only Php149/person, one can enjoy the "Cake-All-You-Can Buffet! And when pinoys hear or see the word "buffet" especially as such a low price to pay, you bet they will come flocking in groups! lol

Photo: GoldilocksPH
From the classic favorites like Chocolate and Butter Cakes to the more special Black Forest and Brazo de Mercedes, Goldilocks has been on top of their cake game! With 50 years of cake experience and expertise under their belt, Goldilocks has given delight to children, adults, and every cake enthusiast all over the country with their classic flavors, premium cakes, and even their snack-sized cake slices.
Goldilocks celebrated the enduring charm and taste for their cakes at the recently concluded National Cake day. It's also a part of their 50th Birthday Celebration. Guests were treated to all classic and premium Goldilocks cakes that they could eat at the #NationalCakeDay buffet.
Guests were able to have their fill of classic Black Forest, Ube, and Mocha Cakes; and premium flavors such as Chocolate Velvet, Rainbow, and Caramel Banana. Of course, snack cakes like the Double Dutch, Chiffon and Marbled Slices also made an appearance at the buffet, which everyone enjoyed!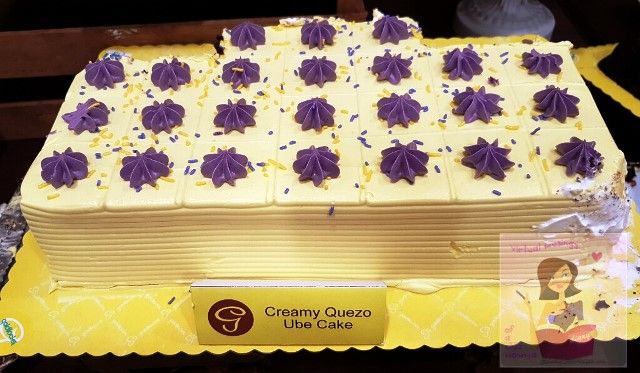 Even if it isn't National Cake Day anymore, go ahead and indulge yourself! Grab a Goldilocks cake slice, cake roll, or any of the Goldilocks famous round cakes and share a slice with your family!
Can't decide what flavor of cake to get? Visit the Goldilocks website to learn about all of their cake flavors at www.goldilocks.com.ph
Hits: 141