Goldilocks and Father's Day is a perfect combination especially when it comes to cakes! Though I think most of this treat will be devoured by none other than the kids and of course, yours truly, hahahaha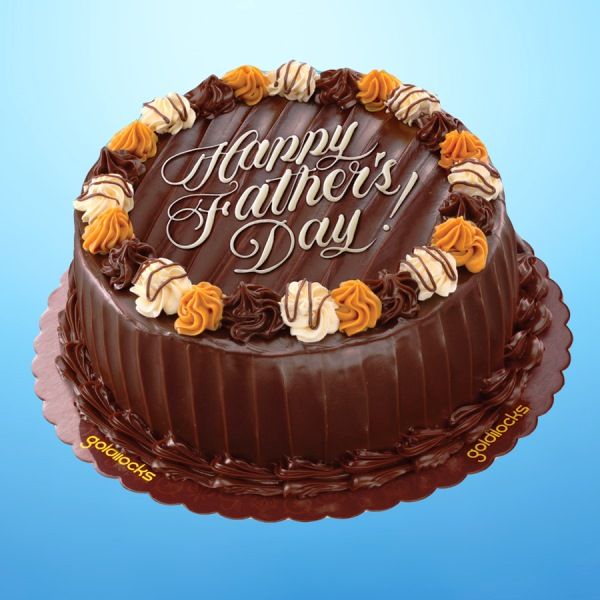 The Goldilocks Chocolate Caramel Decadence Cake is a timely gift this Sunday, June 19th, Father's Day! A luscious chocolate fudge cake filled with gooey caramel (drooling here now, lol) placed at the center of the dining table with other dishes that mom cooked especially for this day and on one side, gifts that daddy would be thrilled to open once dinner is over.
It is said that the quickest way to a man's heart is through his stomach, and the country's best-loved bakeshop certainly abides by this. Indeed, Goldilocks gifts are a scrumptious way to celebrate a special day, and put a smile on your father's face.
Goldilocks Bakeshop also offers a range of gifts that will give any father a perfect end to a work-filled day. Exquisitely delicious, affordable, and true to the Pinoy spirit, there's truly no better way to fill your dad's heart with joy.
For more information on Goldilocks' delights, or to order something for your loved ones, visit www.goldilocks.com.ph or join the conversation on Facebook and Twitter via @GoldilocksPH