French couple Fabrice and Celine Garlenque, along with their three children, Titouane, Amielle and Fantine, discovered the beauty of the Philippines, its people and culture as they visited some of the fantastic destinations in the country – on bicycles.
Well-traveled, the Garlenques have traveled around Europe, Australia and Asia but they were smitten by the Philippines' natural beauty and unique customs. According to them, their trip to the Philippines was not comparable to anything they have ever experienced before.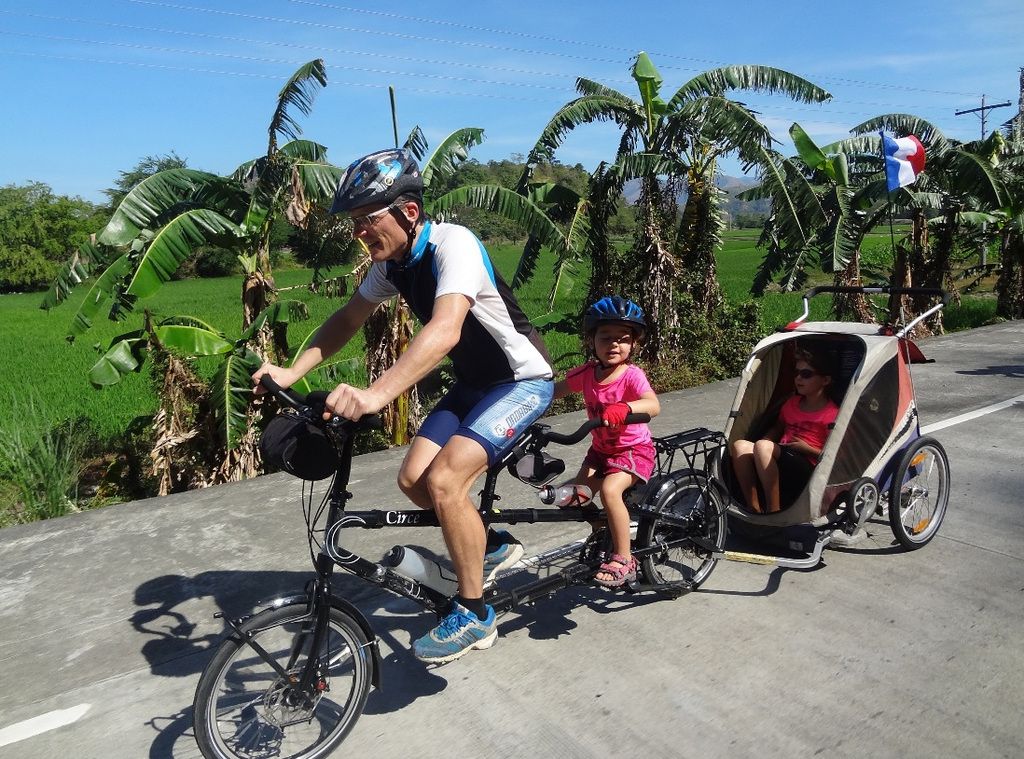 Their biking adventure started at Romblon's largest island, Tablas. The Garlenques then biked around the islands of Marinduque and Mindoro and were awed by spectacular mountains, alluring caves and breathtaking beaches.
Riding their own special bikes made it easier for them to enjoy nature up close. It also allowed them to interact with the locals and experience a taste of rural life. "There is a huge diversity of things that can be seen and experienced in the Philippines," noted Celine. "Filipinos are very friendly towards tourists. It is authentic and inherent among the people."
The Garlenques were able to experience many firsts such as riding a "bangka" (an outrigger boat) and bathing at a communal water source or 'poso'. The children also got to climb coconut trees to pick the fruits themselves, a practice common in the country's provinces.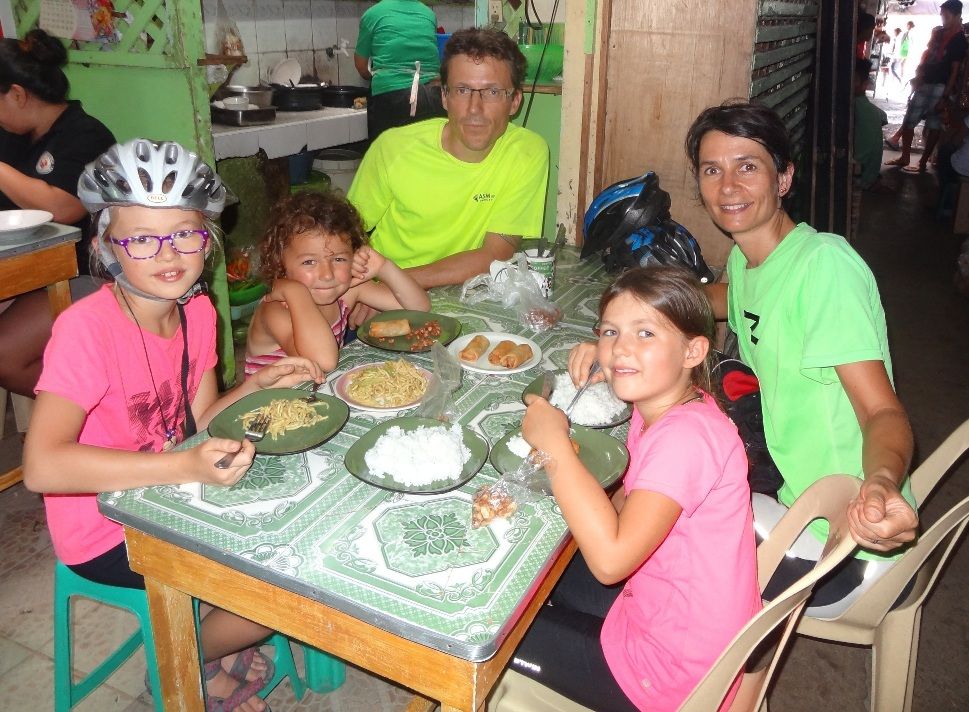 They were also amused by local delicacies such as quail eggs, which are eaten as snacks, and noted how sweet and fresh fruits like bananas, papayas and mangoes, were. Above all, they were delighted to eating rice, the staple food of Filipinos, for breakfast, lunch and dinner paired with assortment of viands.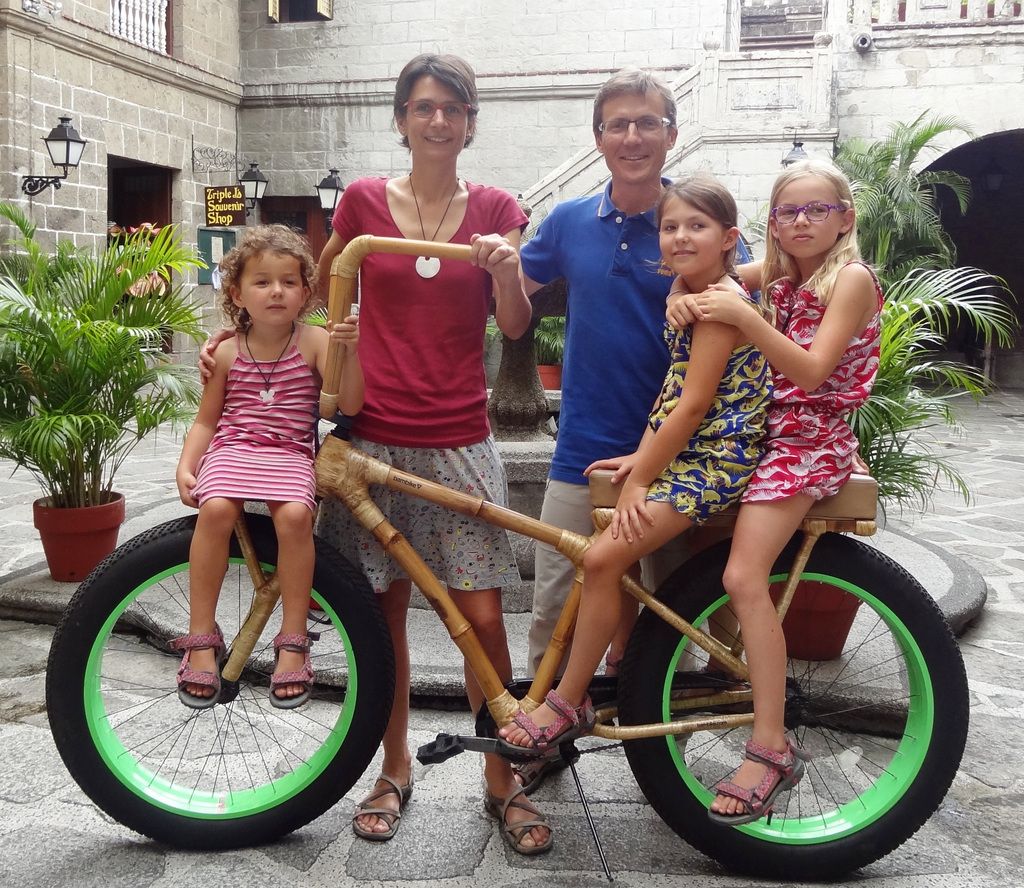 The last leg of their three-week holiday was a visit to Intramuros in the city of Manila. Instead of using their custom bicycles, they rode around the walled city on bamboo bikes to get a glimpse of the country's history during the Spanish regime still preserved in the midst of the urbanized capital of the country. Their trip to Intramuros included stops at Casa Manila, the plaza of San Agustin Church, Puerta Real, Plaza Roma and Fort Santiago.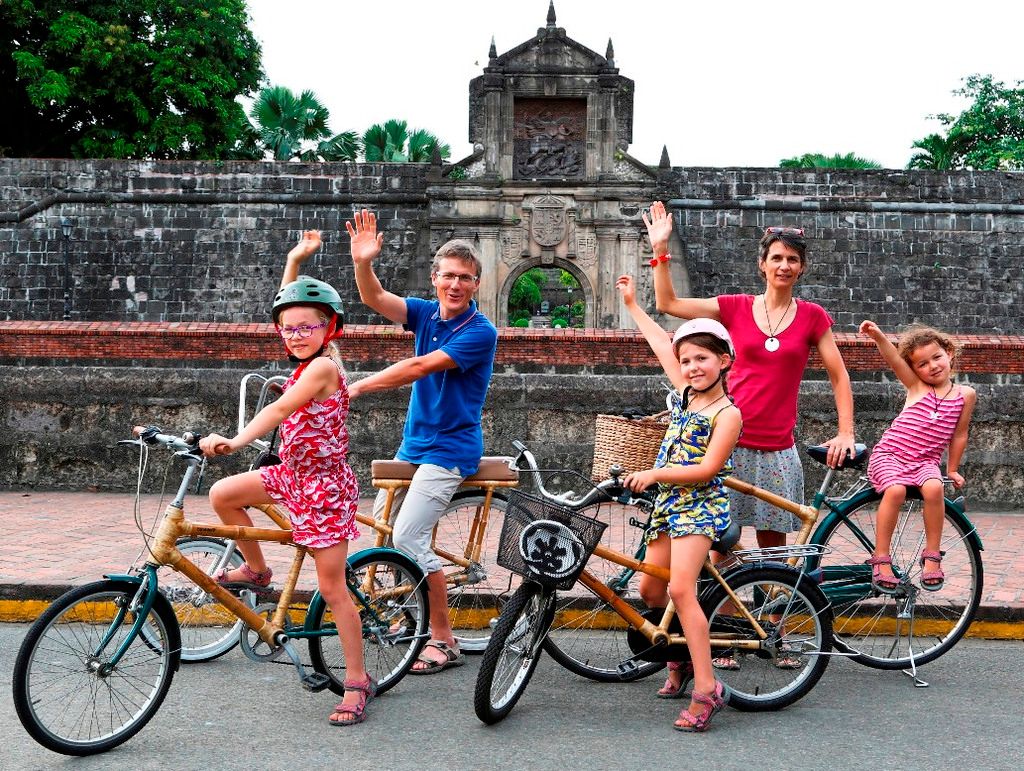 "With so many things to see and experience, we will definitely come back. We've only been to three islands and there are more than 7,000 islands to explore. In fact, we have to come back many times!" shared Fabrice. For their next visit, they are looking forward to explore more of Romblon and a visit to Palawan.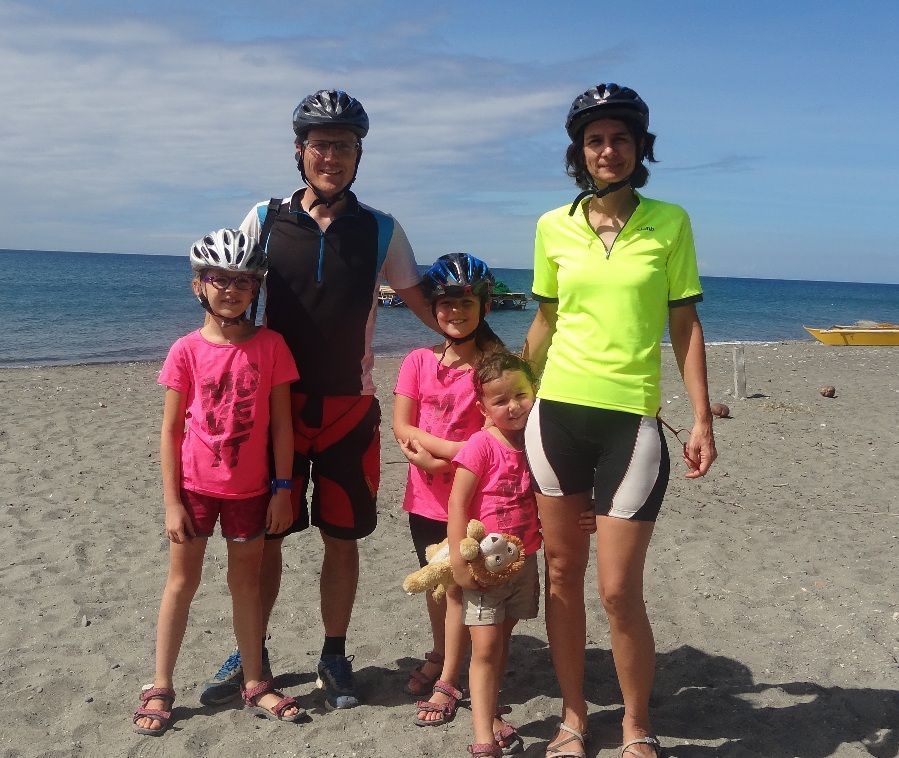 The Garlenque family is only one of the millions of tourists who are continuously impressed by the vast natural wonders of the Philippines, and oftentimes, their experience of the Filipinos' unique brand of hospitality makes them want to visit the Philippines again and again.
To find out more of the beauty and splendor of the Philippines, visit www.tpb.gov.ph and www.itsmorefuninthephilippines.com.
Hits: 158